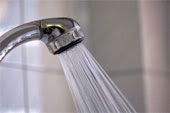 So what do you do when your husband is home all day?


Do you shower sooner? Get ready sooner? Put on make-up everyday?

The answer is:

No.

Not really.
(But it turns out he doesn't shower so early himself on a lot of days either, so I'm convinced it's a 'I never leave the house syndrome')



At least we get to it eventually - in the week ;) (Just kiddin, I mean in the month, just kiddin, I mean in the day - most days)





But do you have more fun?

Yes.
Oh, and if you stop by the house unexpectedly anytime before, oooh, 4pm maybe, just be patient & give us 10 or 20 minutes to answer the door (you know, so we can be slightly presentable). Sound good?
Good.